Holiday Home Ownership Guide
Purchase your luxury holiday home with peace of mind
Silverbow Country Park now offers a range of new holiday homes for sale in a rural country park on the North Cornwall coast with fantastic access to both Perranporth and Newquay. If you are looking to buy a static caravan or lodge with easy access to the beaches of Perranporth and Newquay, Silverbow Country Park is the perfect location and is ideal for beach loving families and couples looking for a rural retreat in a countryside location.
The range of luxury lodges and holiday caravans for sale at Silverbow Country Park are made by some of Britain's leading manufacturers ABI, Atlas and Swift and offer a great range to suit all budgets. The caravans and lodges available to buy are all supplied by us at the most competitive prices in the area. These holiday homes all come with a range of features and additional specification that you can add on when making your purchase.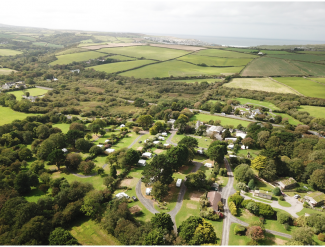 Silverbow Country Park ownership
Some points to consider
Before you purchase your own holiday home, here are a few questions that you might want to consider.
What is your budget?
How many bedrooms do you require?
What additional specifications are needed?
Do you require finance for your purchase?
Do you have a preferred location or plot at Silverbow Country Park?
Do you want to sub-let the holiday home?
What are the running costs?
We recognise that buying a new static caravan or lodge in Cornwall at Silverbow Country Park is a big financial commitment and want to help guide you through your purchase and make your buying decision the right one for you. Our team are more than happy to arrange to either talk with you via phone or meet with you in person to discuss your specific needs. Each client is treated as an individual and will receive our full attention and the highest standards of customer service.
 
At Silverbow Country Park we can offer a range of holiday homes from three leading British manufacturers, we are confident that we can find a model and a price that suits you. We can always advise you on the range of options available to purchase and guide you through the purchasing process. Our sales representatives are always available to answer specific questions as we recognise that each client has specific needs and requirements. As part of the largest independent holiday home supplier in the South west, Silverbow Country Park can offer you great prices and the widest range of holiday homes on an independent holiday park in the South West.
Full details for all expected running costs are available on request. Things to consider when adding up running costs include site fees, maintenance costs, holiday home insurance and energy costs. Water and sewage disposal costs are included in the pitch fees. There are no council tax charges but the park is subject to business rates and these are also included in your pitch fee.
We are more than happy to answer any questions relating to the purchase and ongoing use of your holiday home. Our sales representatives are more than willing to help so please do not hesitate to contact us with your questions, even the little details count when buying a holiday home for the first time.
Find more information here about caravan ownership in Cornwall at Silverbow Country Park.
Contact Us
Submit your message & we will get back to you