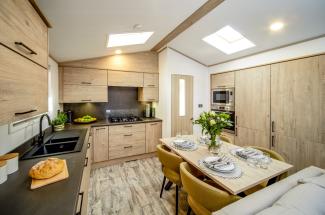 Caravan and Lodge Ownership at Silverbow Country Park
Silverbow Country Park near Goonhavern in North Cornwall is a private and peaceful park that offers quality static caravan holiday homes and luxury lodges for sale in Cornwall.
Owning a holiday home at Silverbow will provide you with a base that gives you access to all that Cornwall has to offer including beautiful beaches, water sports, quaint villages and miles of picturesque walks.
Find more information here about caravan ownership in Cornwall at Silverbow Country Park.
Silverbow Country Park ownership
Our owners can handpick their own static caravan or lodge from a wide selection of holiday homes from some of the UK's leading manufacturers ABI, Swift and Atlas. You can also add any extra features that you require so that your holiday home is exactly as you want it.
•    Caravan site fees from £4,715
•    Lodge site fees £5,810
•    Rates & Water- Inclusive
•    Electric & Gas- Metered & invoiced once a year
•    Insurance- Renewable on 1st Feb every year
•    Dogs permitted
Silverbow Country Park opening dates
Silverbow Country Park is open for 11 months of the year including the Christmas and New Year period, so you can enjoy plenty of holidays throughout the season at a time that suits you and your loved ones.
Own your own static caravan or luxury lodge in Cornwall and have the flexibility to holiday with your family and friends whenever you like during the season. You can also earn extra income by subletting your caravan to suit you and help to pay for fees and utilities throughout the year. Having your own base allows you to customise your living space to suit you and removes the need to constantly bring excessive luggage with you on holiday.
Become a local and find the finest restaurants and pubs, search out the quiet coves, unspoilt beaches and the best days out in Cornwall. Owning your own holiday lodge or buying a static caravan in Cornwall has a range of advantages and is a popular way of ensuring that you get your holidays and breaks when you want them.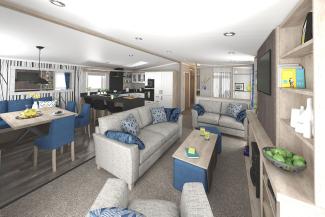 2023 Swift Toronto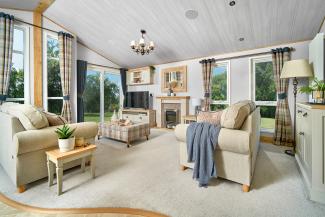 2023 ABI Harrogate Lodge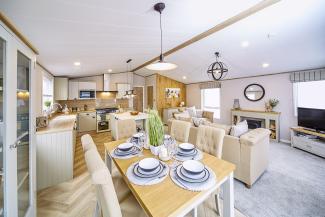 2023 Atlas Debonair